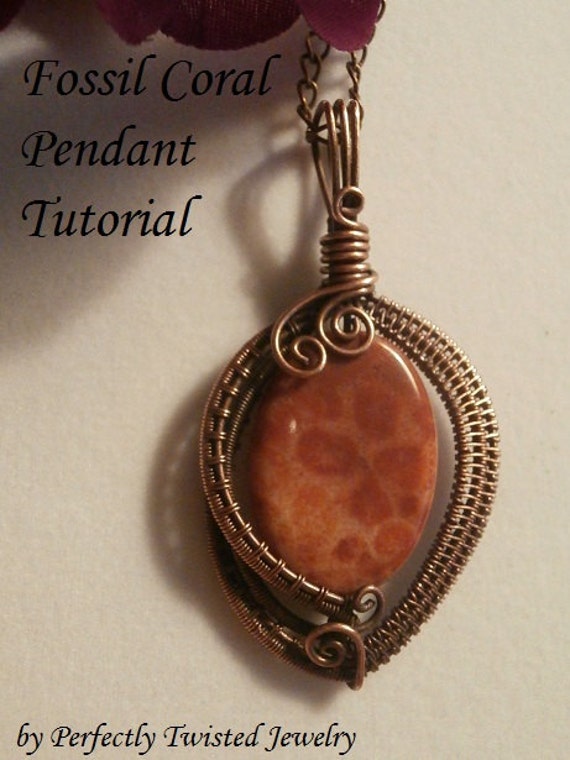 I've worked very hard all weekend to bring you the latest of my tutorials! I think you'll love giving this project a try... it's a great pendant, designed with ease and versatility in mind! I designed this in such a way that you can harness any size or shape of drilled focal bead. The design ensures also, that the backside is 'clean', meaning you can, with some thought to design, create a reversible pendant and utilize both sides of a gorgeous stone. The bail is secure, closed and large enough that you can enjoy your pendant on any size chain, decorative rope or ribbon. Get creative and make a few for yourself, friends and loved ones! They'll adore your skill and love their beautiful handmade gift.
The tutorial bundle contains 3 files, the primary pendant project, a variations file, showing two additional designs using the same harness and a third file which will walk you through adding a lovely patina to the wire.
Click here to go directly to the listing
Enjoy the eye candy! And visit my store for more wonderful jewelry project tutorials!
https://www.etsy.com/shop/PerfectlyTwisted
click each image to enlarge and get a closer look!
Primary tutorial file:
18 pages
123 images
23 steps
Variations file:
10 pages
44 images
10 steps
Includes a 3rd pendant with 20 images to temp your imagination!
Patina Madness file:
3 pages
11 images
4 steps