The link to the store is here
.... please go and shop your hearts out! ;)
20
21
22
23
24
25
26
27
28
29
30
31
32
33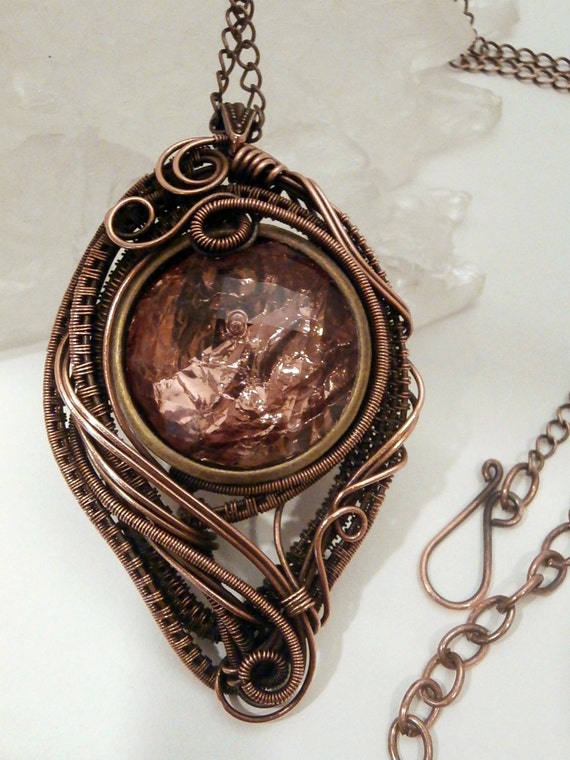 This finished pendant can be purchased in my etsy store...
Click here to go there!
I hope you've enjoyed the picture tutorial, I know. there are no words ;) x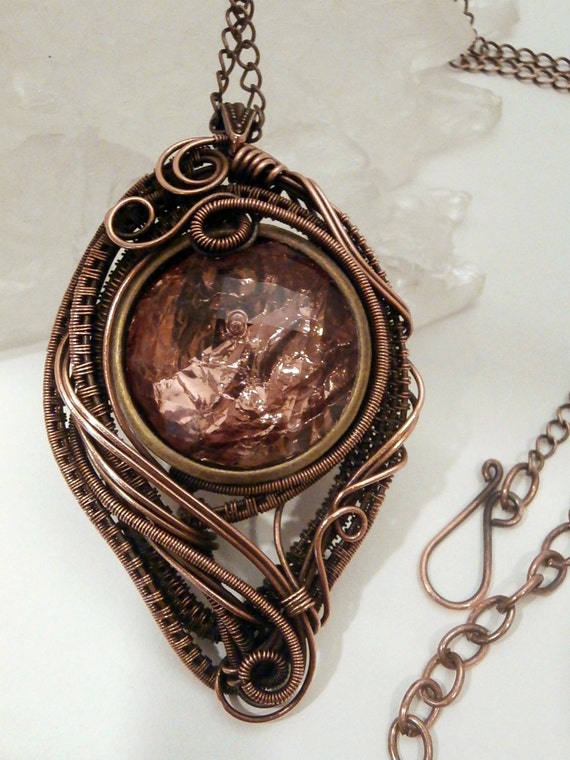 I've had several emails asking 'how' do I create some of these pendants... so I thought I'd share these images with you and give you a peak into the studio. I hope you enjoy the 'picture tutorial' and find inspiration for your wire craft! Click each image to enlarge and get a closer look at the wire.
1 inch by 1 inch glass focal bead
Five, 20 gauge, bare copper wires, approximately 1 foot each
Lots of 28 gauge, bare copper weaving wire ;)
Patience... and good lighting.
CoolTools Patina Gel
1.
2.
3.
4.
5.
6.
7.
8.
9.
10
11
12
13
14
15
16
17
18
19
To be continued....
Labels: advanced, copper, free, glass, images, jewelry, pendant, tutorial, wire sculpting, wire weaving, wire wrapping